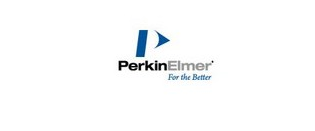 Multiple detection modes and intuitive software help simplify and accelerate disease research and drug discovery.
PerkinElmer, Inc., a global leader committed to innovating for a healthier world, today announces the launch of its new VICTOR® Nivo™ multimode plate reader. Designed to fit almost any lab space, this compact and lightweight instrument provides high performance detection modes and easy-to-use software, which enable scientists to accelerate biochemical and cell-based assays for disease research and drug development.
"In today's academic and pharmaceutical labs, scientists need intuitive, high performance technologies, including multimode microplate readers, that can be applied to a broad range of applications to help advance their research," said Jim Corbett, Executive Vice President and President, Discovery & Analytical Solutions, PerkinElmer. "We offer a complete set of innovative solutions that are designed to facilitate scientific breakthroughs."
"Multimode detection is an integral process in facilitating our research," said Maria Kuzikov, Assay Development and Screening Specialist, Fraunhofer IME Screening Port in Germany, a PerkinElmer customer. "We have found that the VICTOR® Nivo™ multimode plate reader provides high performance for a broad range of biochemical and cell based applications including measuring cell proliferation and cytotoxicity, DNA and protein quantification, as well as characterization of compound effects on PDE activity. The reader is very easy to use so that even beginners can become productive quickly."
PerkinElmer's 9,000 employees all over the world are striving to provide better experience for customers and help customers solve critical issues especially those impact the diagnostics, discovery and analytical solutions markets. Our innovative detection, imaging, informatics and service capabilities, combined with deep market knowledge and expertise, help customers gain earlier and more accurate insights to improve lives and the world around us. As a component of the S&P 500 Index, the Company reported revenue of approximately $2.1 billion in 2016 and served customers in more than 150 countries.