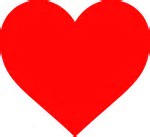 "China is a country with a high incidence of heart valve disease, out of the 2 million patients, 200,000~300,000 patients need operation every year. " said Guo Huiming, the director of Guangdong General Hospital Cardiac Surgery adult ward I and the academic leader of heart minimal invasion. These patients suffer from heart aortic valve stenosis or insufficiency and chest pain, chest distress incase of activity. They always feel "lack of breath" for polypnea and suffocation. Many patients can only stay in bed and even die.
However, the more severe truth is less than 1/3 of the patients can receive operative treatment, and 150,000~200,000 patients in China fail to undergo operation every year.
The young can repair the valve by opening chest, but over 90% of the old patients cannot, they can only replace the valve, however, the elderly cannot "withstand" replacement by opening chest. Guo Huiming said, in recent years, the domestic and overseas medical community and scientific research community have been exploring an approach to relieve the pain of the patients with heart valve disease and reduce the operative wound. In fact, the European medical community has had breakthrough. They developed a minimally invasive technique product for heart valve, which can "hook" the heart valve bioprosthesis at the calcification point to replace the heart valve with stenosis and calcification. However, there is an obvious problem, Guo Huiming pointed out, for example, if the heart valve stenosis and insufficiency take a half respectively, the Europe scheme can treat 50% only, the another 50% is out of coverage.
In contrast, this first case in south China may be the state-of-the-art valve disease treatment technique in the world and "China heart valve" enjoys the strongest function. Only three hospitals in China master and apply the replacement of "China heart valve" via apex aortic valve, and Guangdong General Hospital Cardiac Surgery creates the first case in south China.
It is known that the interventional heart valve bioprosthesis developed by Chinese medical technology enterprise has been approved by the CFDA for marketing, and it is the first original interventional heart valve in China with internationally leading intellectual property and the only solution for aortic valve insufficiency or stenosis by minimally invasive treatment in the world.
Guo Huiming unveils the domestic interventional heart valve bioprosthesis. The system consists of auto-expansion interventional valve, transapical interventional device, valve loading device, and it is applicable to the patients with native aortic valve disease who are not suitable to surgery, including the patients with aortic stenosis and those with aortic valve insufficiency.