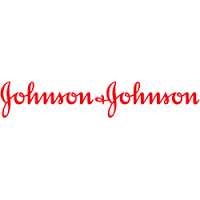 Johnson & Johnson, a Pharmaceutical giant, announced last week that it had been awarded a contract worth up to $260 million by the Department of Defense for the supply of orthopedic products. The deal will see J&J providing orthopedic products to the Army, Navy, Air Force, Marine Corps and the DOD's federal civilian agencies. The contract could be extended in accordance with the agreement as appropriate.
Early in this year, J&J released its financial report for the first quarter. In the first quarter, J&J reported $6.3 billion in medical device sales, with its Orthopaedics group and Surgery units leading the pack. According to the data, the Orthopaedics business reeled in $2.33 billion in sales, almost flat with the $2.34 billion reported the previous year. It was noted that, the company reported 2.3% growth in its knee business, largely due to the uptake of its Attune Knee System in China, Middle East and Africa. Its hip unit posted 2.9% growth, benefitted from a product launch in China and continued uptake of its CORAIL hip system in the U.S. Meanwhile, its spine group was decreased by 3.6%, and its trauma segment remained flat with the previous year.
Outside of orthopedics, J&J revealed it was pondering what to do with its diabetes device businesses. These businesses included the cooperation with insulin pump maker Animas and Lifescan to develop blood glucose monitors, and cooperation with Calibra to develop mealtime insulin patch. CFO of J&J said fierce competition in the diabetes market led to a declined profitability, and the company will take various measures to address the challenge. However, further research needs to be made before action.